/

Core Values
Core Values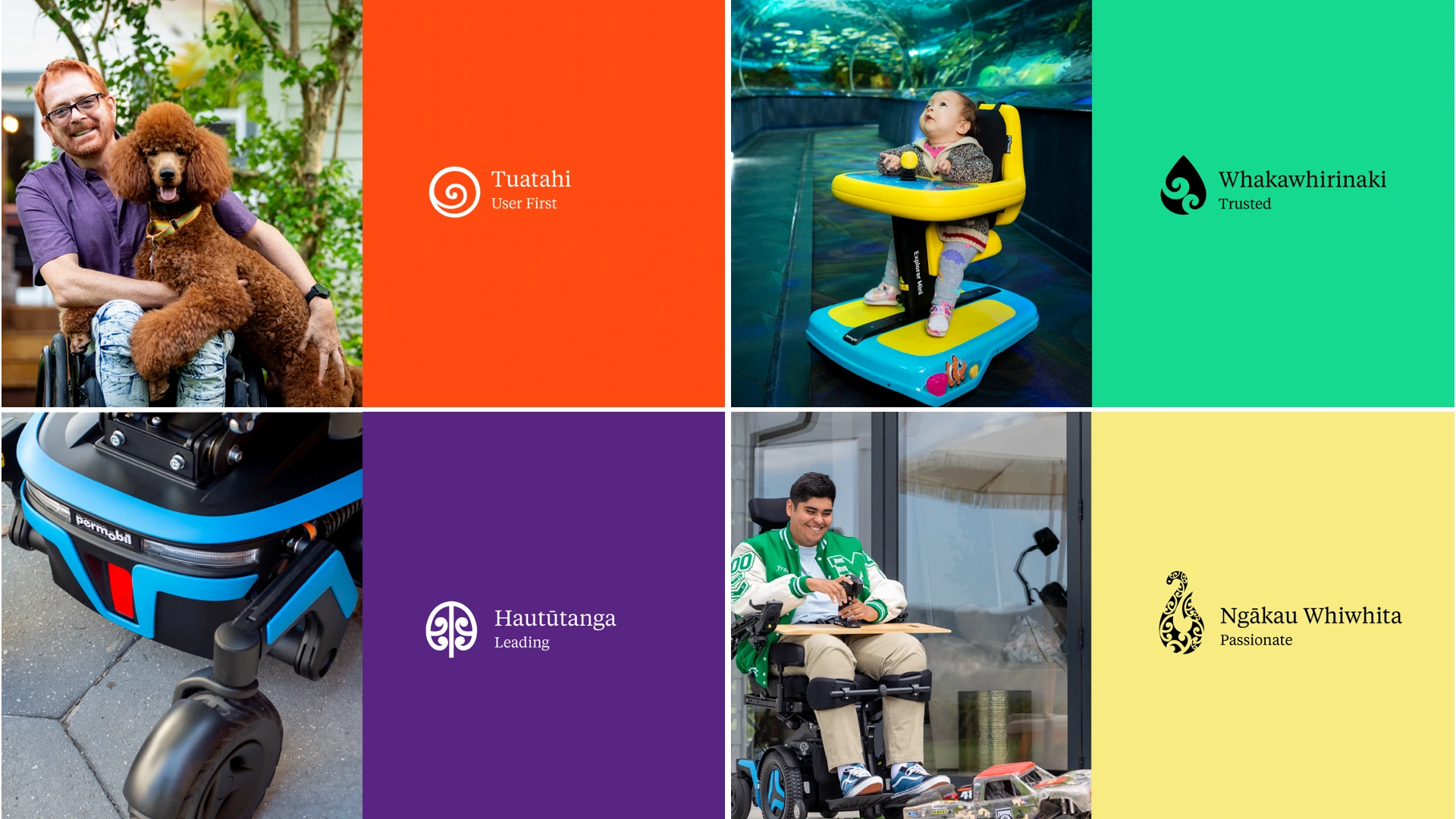 Our Core Values
New Zealand (Aotearoa) has two official languages – Māori and New Zealand Sign Language (NZSL). Our whole country commitment to these languages and the cultural competencies that come with these is strong and evident in all that we do. Therefore, New Zealand leadership has developed our Permobil Core Values further to reflect the diversity of our people. These values support our staff, our users, customers, funders, government partners, and the iwi (tribal groups) of New Zealand. We are aligning our market position with the new health reform and the legislation that has created Te Whatu Ora (Health New Zealand) and Te Aka Whai Ora (Māori Health Authority) and New Zealand, as a country, drivers for co-governance across the board with the indigenous people (known as tangata whenua - people of the land). 
Each value has a personalised, designed icon which reflects the meaning of the value to our team.
Tuatahi – User First: The icon shows life/growth at the centre of what we do and the focus on being supported and kept safe.
Hautūtanga – Leading: The icon shows leadership as a) moving forward/upwards, bringing people/initiatives with them, and b) an overarching responsibility for new growth.
Whakawhirinaki - Trusted: The icon shows two entities aligning and being in the same space, co-existing, supporting, and providing reliability.
Ngākau Whiwhita - Passionate: The icon is a hook to go fishing for new ideas and knowledge with the patterns inside representing our people and their many skills, their energy, and their commitment that contribute to the hook as a whole.
We are proud to represent a truly global company within our local context.