/

Advocacy
Advocacy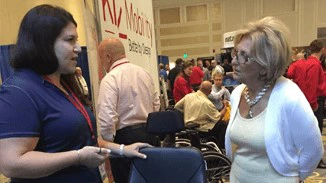 The Permobil Government Affairs Department advocates on behalf of our users and the disability community to guarantee access to Complex Rehabilitation Technology (CRT) at all levels of government and in the private market.
Due to the number of challenges facing our users from new legislation, increased regulation and an ever changing funding environment, we want you to get involved! We are constantly monitoring and actively working to prevent new challenges but we need your help. The link below will direct you to the latest and most pressing issues facing our community and we encourage everyone to reach out and make sure your voice is heard.

Primary Funding Sources
 Federal
Working to make meaningful change, to better the lives of our users.
  States
Building relationships and creating results at the state level.
  Private Insurance
Working with our partners to share resources and find solutions to solve tomorrow's challenges

Coverage & Funding
Many in our community and throughout the nation rely on public payers like Medicare and Medicaid for their health care needs. In an effort to navigate the complexity of benefits and coverage, we have provided some helpful links to direct you to the right information.
Benefits and Coverage Documents