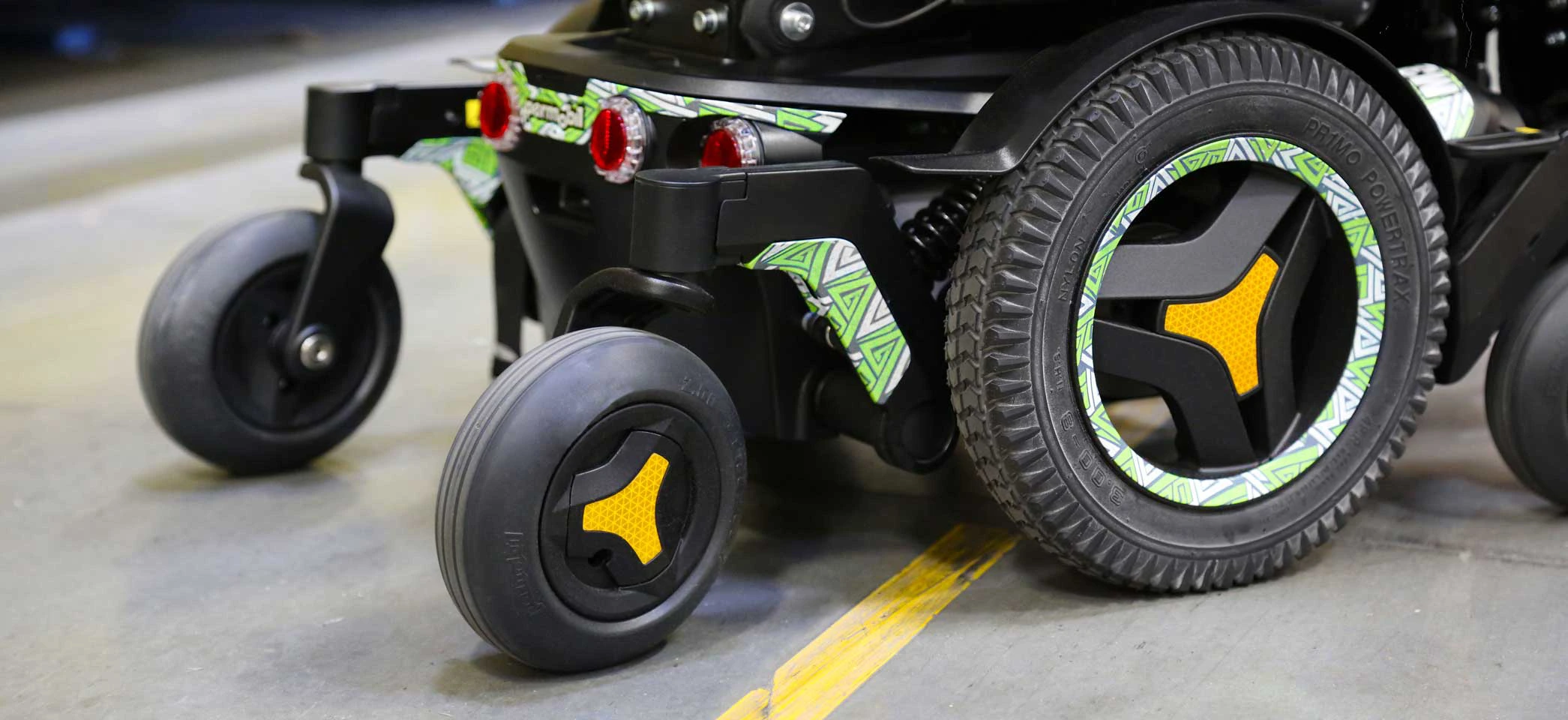 Permobil
Permobil Hydrographic Accents
/

Permobil Hydrographic Accents
Hydrographic Accents
Your chair, your style.
Permobil is excited to offer a new line of color options featuring hydrographic accent pieces that allow you to choose the pattern that best represents your individual style. 
Sugar Skulls
Inspired by the Mexican Holiday, Dia de los Muertos, this vibrant skull infused pattern puts a fun twist on a classic.
Water Lily
Your chair is your canvas. These soft hues of pink and purple watercolor flowers bring your masterpiece to life.
Fireball
Burn up the streets with flames so realistic you are bound to set off some alarms! With accents in deep orange and red against a matte black background, your chair has never looked so cool.
Mossy Oak® Breakup® CountryTM
Go into the wild with this exclusive digitally enhanced camo pattern from Mossy Oak. The natural elements allow your chair to blend in while standing out.
Carbon Fiber
Leave the competition behind with the high tech look of carbon fiber. This black and grey carbon weave will give your chair the elegance and performance you expect from Permobil.
CDG Poly
This fun, edgy pattern was created exclusively for you by Nashville native and long time Permobil user Charlie W. Daniels. This inspired design will definitely help set you apart as you pay homage to Charlie's Memory.
Midnight Patriot
Your style and commitment to your country will not go unnoticed with this custom black and white flag pattern.
American Liberty
Proudly display your love for the red, white, and blue with this Permobil exclusive custom stars and stripes hydrographic.