Permobil White Paper: A systematic review of the evidence on power assist devices
Permobil White Paper: A systematic review of the evidence on power assist devices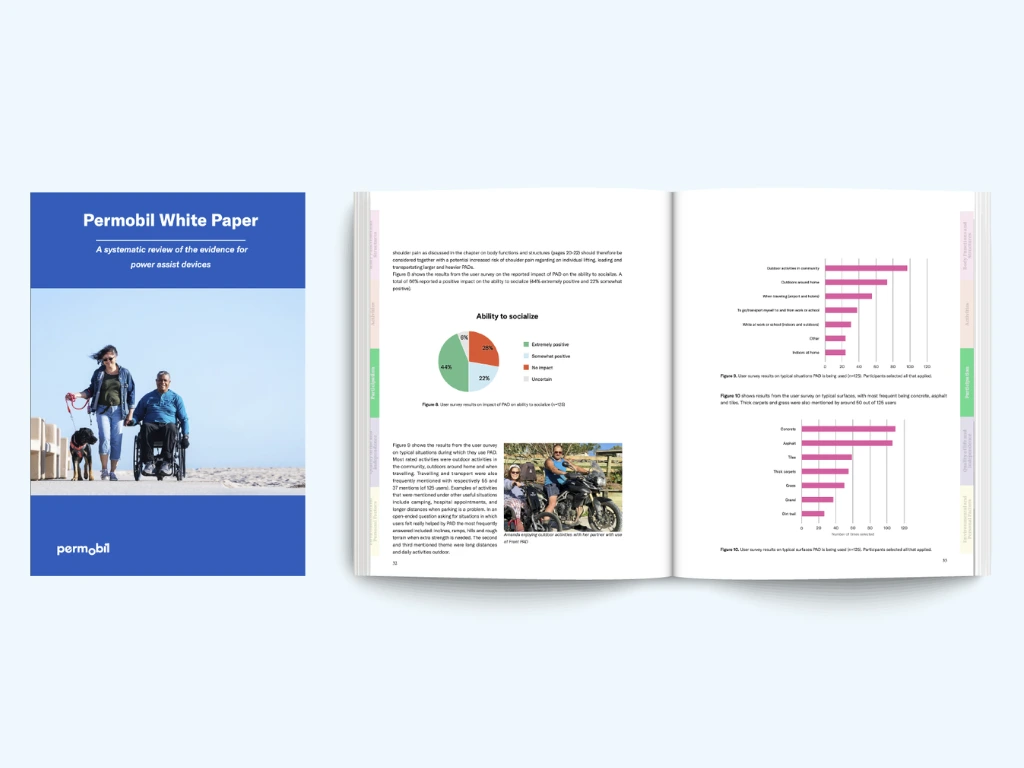 This systematic review determines the benefits and considerations of how a power assist device impacts the health, activity management, participation, quality of life and independence of an individual. It also compares the impact between different types of devices: front, main wheel, and rear. Findings from the scientific literature were complemented with the results of a survey which included 125 people using power assist devices, and five interviews depicting the variety of ways individuals choose and use their power assist solutions.
The intention of this document is to increase the knowledge and understanding of the evidence and application of the wide variety of power assist devices.  This Permobil white paper aims to support clinicians and prescribers with a resource to match each individual with the right solution, support funding and market access for users, and inform clinical decision making through evidence-based practice.
To view the webinar announcing this Guideline with its authors, follow the GoToWebinar link here.