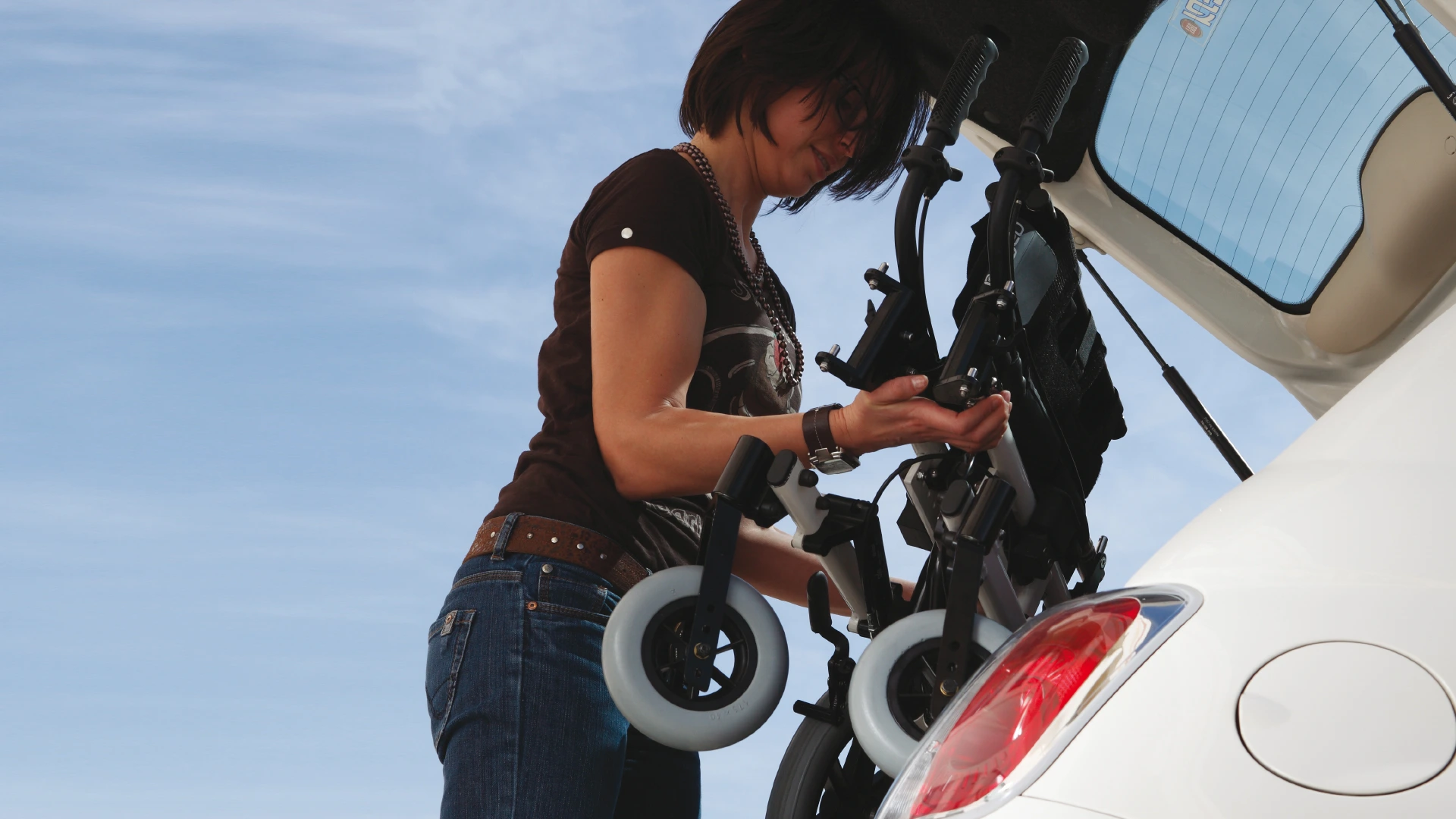 Progeo
Progeo Tekna Tilt 2.0
Progeo Tekna Tilt 2.0
Variable seating and positioning with compact folding
The Tekna Tilt 2.0 is a compact, folding wheelchair offering tilt, optional recline and elevating leg rest to accommodate a broad range of seating and positioning needs. It is one of the very few tilt-in-space wheelchairs that folds into a compact set-up for transportation or storage. Users can reposition according to their needs and select either an active and passive mobility version.
Personalise your ride
Frame colours represented on our website are for reference only. More colour options available. Please see your local provider for actual colour samples.
Progeo Tekna Tilt 2.0
| | |
| --- | --- |
| Width(M) | 27 - 48 cm |
| Width(I) | 11 - 19 inch |
| Capacity | 125 kg |
| Total Weight | 17.5 kg |
| Transport | 12.0 kg |
| Transit | Yes |
💬 No translation data
💬 No translation data
From 35 to 55 cm (adjustable)
💬 No translation data
11 ''
💬 No translation data
19 ''
💬 No translation data
Min 42 cm. Max 48 cm. According to front and rear wheels
💬 No translation data
Folding,
💬 No translation data
Aluminium
💬 No translation data
Full adjust
💬 No translation data
26 kg
💬 No translation data
Standard frame 95° - 110° - 120°. Frame with elevating leg rest from 100° to 180°
💬 No translation data
275 kg
💬 No translation data
Brochure
Progeo Comparison Brochure
Warranty
Warranty Summary AU Rev I