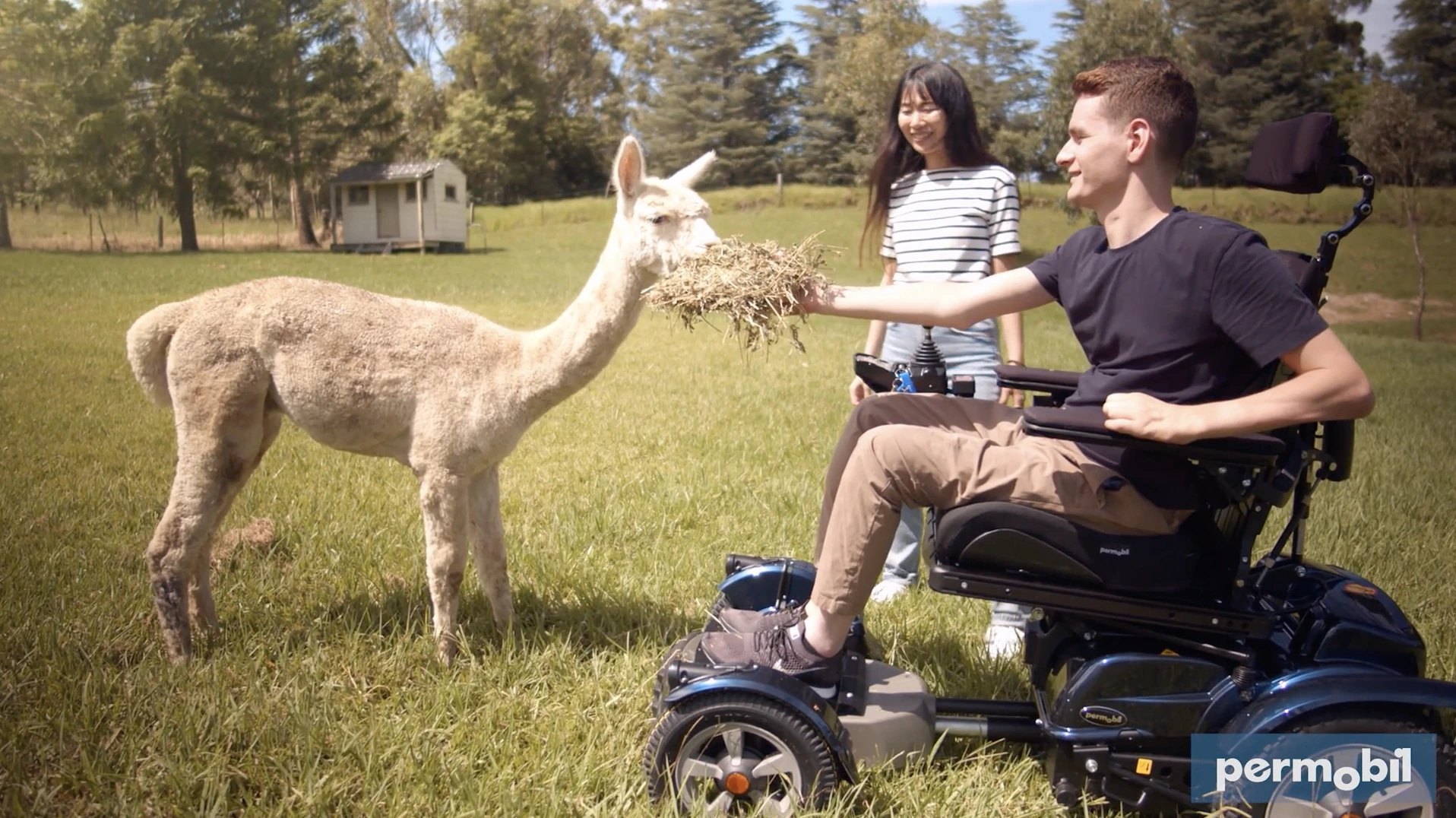 X850 Corpus 3G
Bringing Back Adventure
Introducing the Permobil X850, our dedicated off-road power wheelchair brought back by popular demand. The X850 is designed to tackle a variety of terrain including paddocks, loose trails and even snow. Get back out there and experience life off the beaten track.
Combining capable off-road performance with Corpus 3G Seating that offers power tilt, recline and seat elevation. Contact us today for a trial!
View the Landing Page
Powerful features
Powered Extendable Wheelbase

Extendable wheelbase provides enhanced stability at high speeds and over uneven terrain.

Front Bumper and Lighting

A protective front bumper with lighting as standard increases visibility and safety.

Tough Suspension

Superior suspension improves performance and ride comfort when travelling off the beaten track.
💬 No translation data
💬 No translation data
Safe Gate
💬 No translation data
97Ah Gel
💬 No translation data
21" (540 mm)
💬 No translation data
20° - 70°
💬 No translation data
10", 13", 16", 18"
💬 No translation data
20", 23" - 28" (1" incr.)
💬 No translation data
Rear wheel drive
💬 No translation data
Manual
X850 User Manual (en-GB)
Product Data
X850 Corpus Data Sheet
Product Data
X850 Corpus Data Sheet (eng-UK)
Brochure
X850 Brochure (AU)
Brochure
Permobil Power Wheelchair Matrix (AU)
Brochure
Rental Brochure (AU)
Spare Parts
Power Parts Catalogue
Other
PJSM Quickguide iDevice
Other
PJSM Quickguide Mouse 2