Our History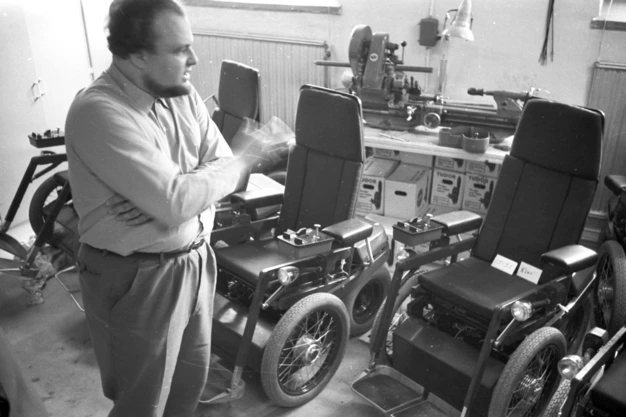 Permobil founder Per Udden looks at some of the original chairs
An outspoken advocate for people with disabilities, Dr. Per Uddén built the company on the idea that every person has the right to have his or her disability compensated as far as possible by aids with the same technical standard as those we all use in our everyday lives.
Dr. Per Uddén was driven by a passion to find new solutions to the problems he encountered in his work as a doctor. With a unique focus on the patient, he and his team combined creativity with technology to write the first chapter in the Permobil story.
The founders of the new additions to the Permobil family were also driven by shared passions and putting the needs of the individual first.