Freedom of mobility
The Motability Scheme enables individuals to exchange their government-funded mobility allowance for a worry-free lease on a Permobil power wheelchair. This means you can experience the latest in mobility technology without the upfront costs or maintenance worries.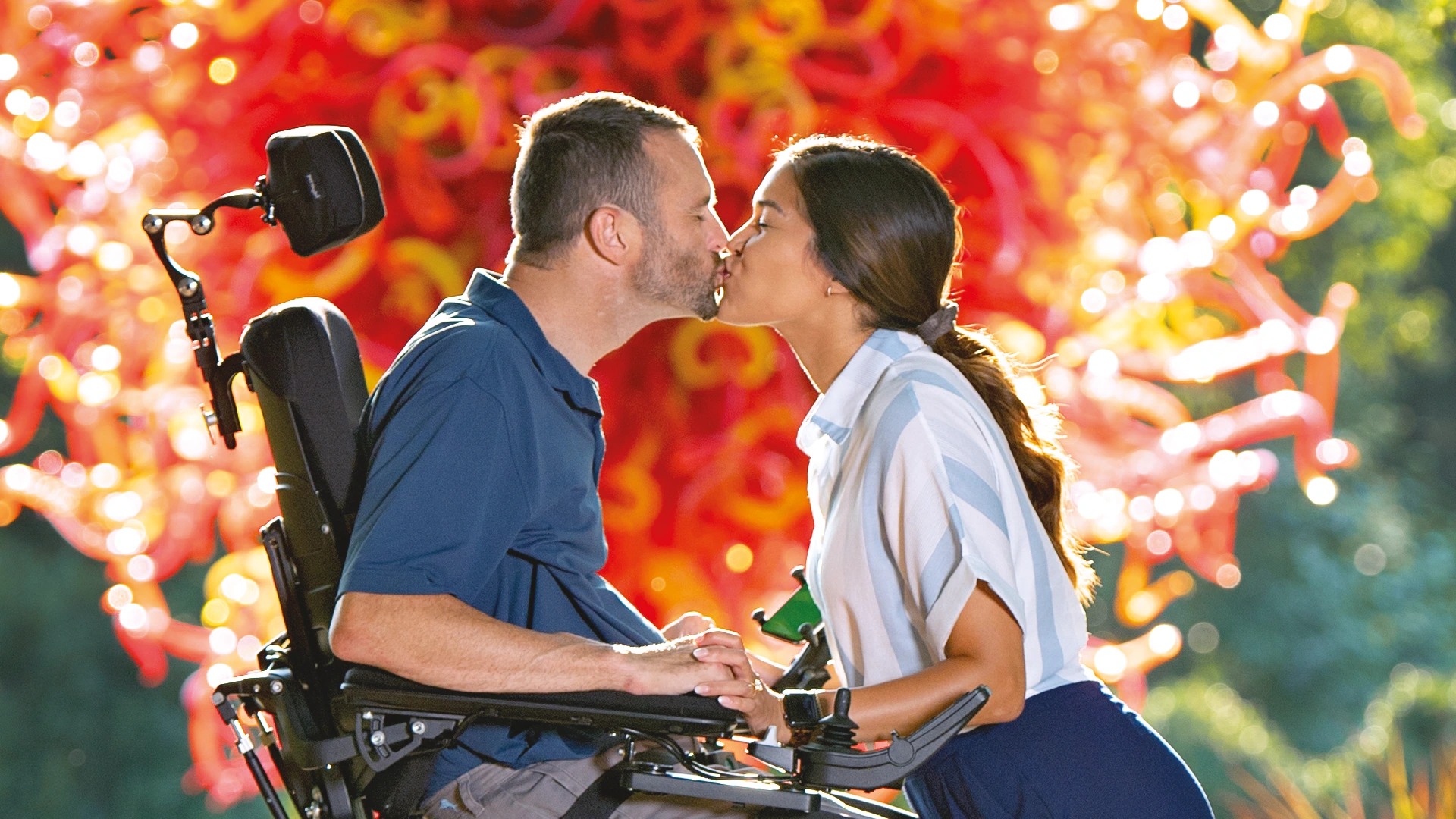 Get your Permobil on the Motability Scheme today
We offer advanced assistive solutions for every individual, for all ages, sizes, needs, and abilities. You should always be empowered to move in comfort and in style.
With relentless dedication we engineer tomorrow's durable, top quality and desirable power wheelchairs to suit your lifestyle, preferences and your needs.
Driving a mid-wheel chair is intuitive. Your head and body is positioned at the turning point of the chair to follow your natural body movements. The suspension provides superb comfort, stability, and grip on slopes and obstacles, indoors and out. A variety of seating and positioning aids offered to provide a correct, comfortable and safe seating position.
Whatever your requirements and wherever you live in the UK our Permobil dealers can tailor a Permobil powered wheelchair to suit your specific needs.
Learn more about the Motability Scheme here.