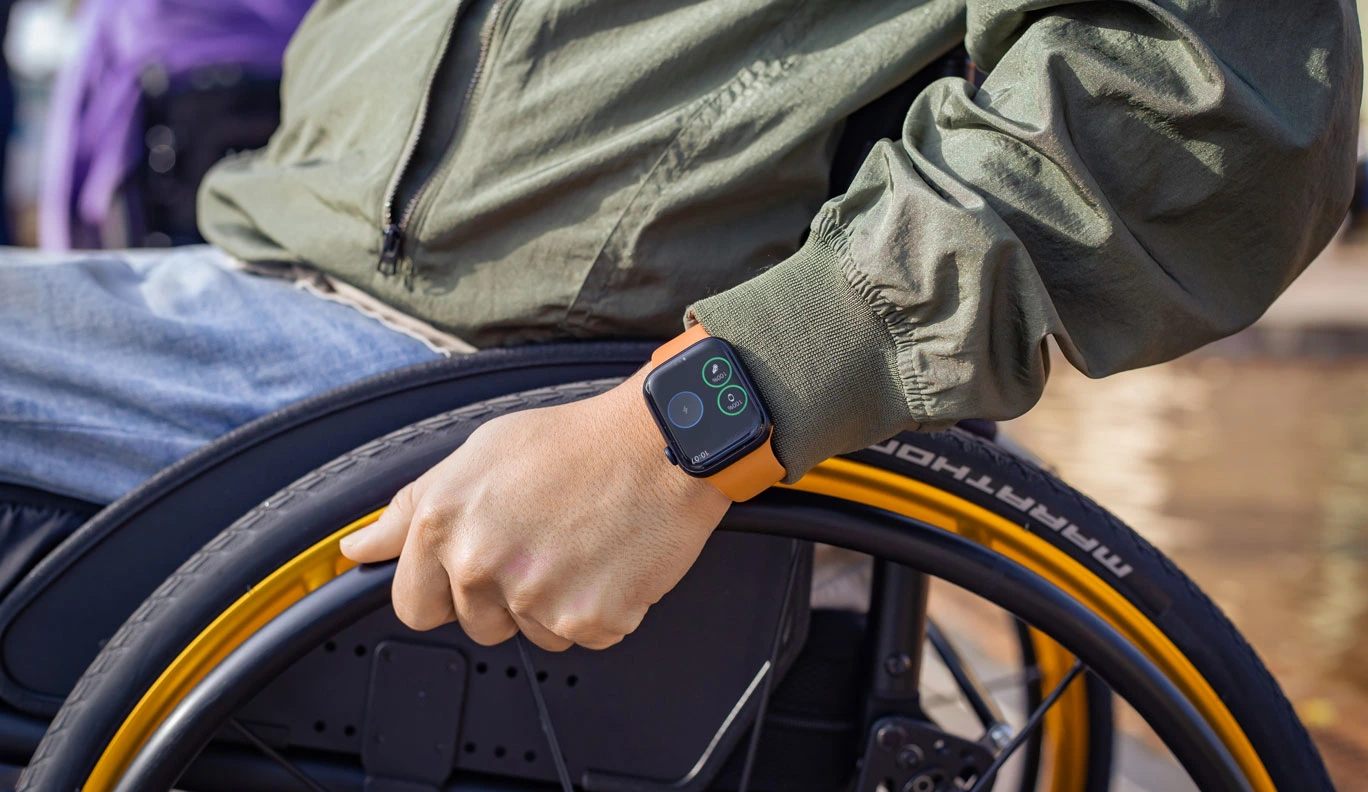 SmartDrive
SmartDrive MX2+ Premium Wearables
SmartDrive MX2+ Premium Wearables
SmartDrive MX2+ App, now on Apple Watch!
You asked, we listened; SmartDrive MX2+ is now compatible with Apple Watch and Samsung Galaxy Watch! Easily control your SmartDrive with tap gestures, change settings, and track distances and battery levels right from your wrist. Enjoy full access to your premium wearable and experience best-in-class battery performance when using it with your SmartDrive. 
SmartDrive MX2+ App for Apple Watch is compatible with Apple Watches Series 5 and newer running watchOS 8 or newer. 
 
SmartDrive MX2+ App for Samsung Galaxy Watch is compatible with Samsung Galaxy Watch 4 and newer. 
Simple Setup

Pair your SmartDrive to your wearable in minutes. Simply download the app, run through tap training, and scan for SmartDrive!

Best-in-class battery

User testing suggests best-in-class battery life to help you get the most out of your wearable device.

Increased screen visibility

Users have reported increased screen visibility, even outdoors, when using the Apple Watch or Samsung Galaxy Watch.
💬 No translation data
Other
Permobil Guidance on Australian Standards v2.4
Other
Permobil Australia T&Cs
Clinical Evidence
Permobil White Paper: A systematic review of the evidence on power assist devices
Brochure
SmartDrive Brochure (AU)