/

Permobil acquires PDG Mobility, a leading provider of manual tilt wheelchairs
Permobil acquires PDG Mobility, a leading provider of manual tilt wheelchairs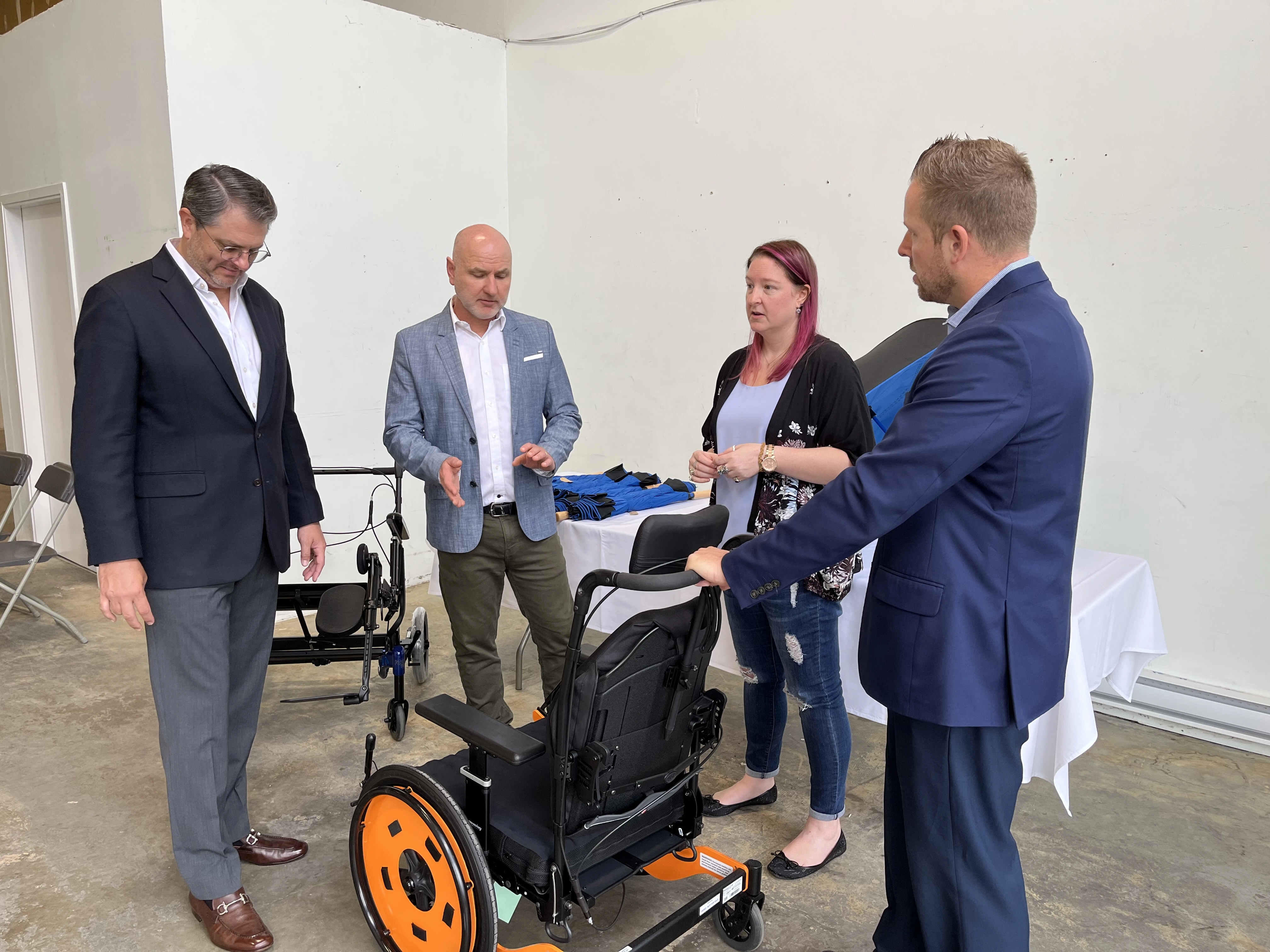 Chuck Witkowski, President Permobil Americas; Thomas Dietsch, General Manager PDG; Karen Burgess, PDG Customer Support, Dave Rider, VP Strategy & Business Development
Permobil has acquired Canada-based PDG Mobility, a global leader in designing and manufacturing manual "tilt-in-space" wheelchairs intended to improve posture and function and provide skin protection for individuals. The acquisition strengthens Permobil's portfolio within the manual wheelchair segment.   
Nashville 2023-09-13. Permobil today announced the successful acquisition of PDG Mobility, based in Vancouver, British Columbia. The acquisition adds expertise and a leading range of tilt-in-space products to Permobil's best-in-class portfolio of complex rehabilitation solutions. PDG is renowned for products with extremely high durability, unique and improved functionality, and attractive design, as well as industry-leading customer support.  
"I'm delighted to welcome PDG Mobility to the Permobil family. At Permobil, we are committed to providing end users with the highest quality, most clinically relevant solutions. PDG's portfolio meets that standard. PDG Mobility and Permobil are built on the same core values of a focus on the end user and their needs," says Chuck Witkowski, President Permobil Americas. 
"We look forward to continuing our rapid growth journey as part of Permobil. With Permobil's global reach and expertise in the field, this acquisition will allow PDG to expand our reach and end user impact," says Thomas Dietsch, CEO of PDG Mobility. "We couldn't be more excited to join forces with the top manufacturer in the industry." 
"The acquisition of PDG Mobility is another important step in our overall strategy of developing comprehensive, next generation complex rehab technology and services for individuals. The combination of PDG wheelchairs and Permobil's seating and positioning solutions offers a unique solution for our customers and end users.", says Bengt Thorsson, CEO Permobil. 
PDG Mobility delivers products with high end-user and caregiver satisfaction, has a strong employee knowledge base and a vibrant R&D team.   
With this transaction, there is no immediate change or impact to PDG's customers. The parties have chosen not to disclose the terms of the transaction. 
PDG Mobility: 
Founded in 1995
Headquartered in Vancouver, Canada
Sold in more than 20 countries
About PDG Mobility 
PDG Mobility was founded in Vancouver, Canada in 1995 with the mission to design and manufacture custom wheelchairs for users whose needs were not met by existing devices. With over 25 years of experience, PDG Mobility has become a global leader in designing and manufacturing manual positioning wheelchairs providing tilt function to users for improved posture, function, and skin protection. The designs continue to evolve but the core focus on adaptability, durability, and dependability remains.  pdgmobility.com