Permobil unveils the carbon fiber TiLite CR1, breaking boundaries with its innovative design and performance
Permobil unveils the carbon fiber TiLite CR1, breaking boundaries with its innovative design and performance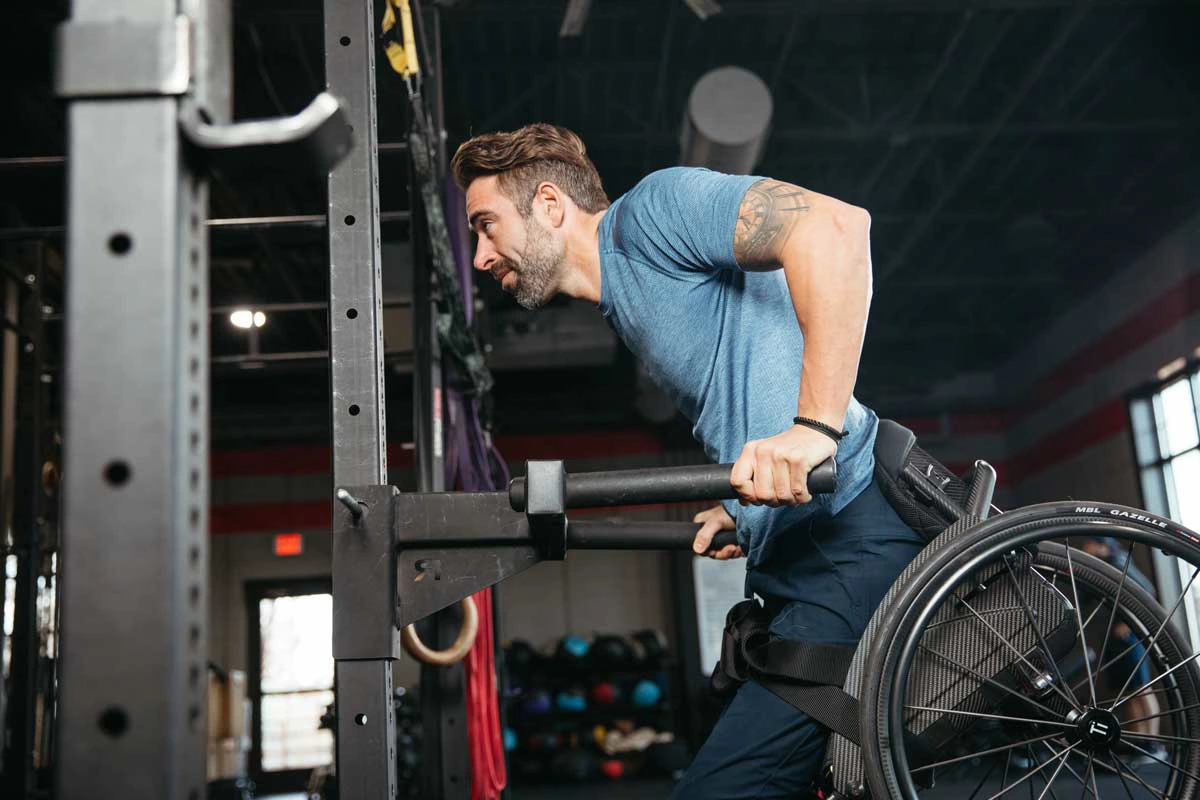 Brandon Lyons, member of the U.S. Paralympic Handcycling team; working out in his TiLite CR1
Nashville, TN, Permobil, the industry leader in mobility solutions, proudly announces introduction of the TiLite CR1, the lightest ever TiLite wheelchair. The CR1 is crafted from carbon fiber using a unique production method and redefines mobility with its combination of user-first design, configurability, durability, and ultra-light weight.
"The TiLite CR1 is a testament to our commitment to pushing boundaries and creating cutting-edge solutions that truly empower individuals with mobility challenges, enabling them to lead fulfilling and active lives," says Chuck Witkowski, president of Permobil Americas. "We're incredibly proud of this innovation."
Doug Garven, principal product manager and creator of the TiLite CR1, has over 30 years of experience both designing and using manual wheelchairs. Mr. Garven has been the principal designer and creative force behind most of the renowned TiLite product portfolio over the last 15 years. "The TiLite CR1 is the culmination of everything I have learned and wanted to do with a chair – a true dream project. It's got an aerodynamic tube shape inspired by F1 cars for effortless maneuvering, and the flat tubes at the knees provide increased surface area to maximize comfort while also making the chair 'disappear' when seen from the front."
Other key features include:
Advanced materials: meticulously engineered using carbon fiber ensuring exceptional strength while maintaining a lightweight design. The tubes are also molded around a foam core for added support and endurance.
Improved accessibility: narrow caster arms and the dual-angled front end let users get closer to objects and for transfers.
Streamlined aesthetics: TiLite CR1 boasts a sleek and contemporary style unlike anything else on the market. 
Foldable backrest: designed with convenience in mind, the chair's backrest can be easily folded and transported without the need for a hinge thanks to the mandatory sideguards.
Ergonomic design: prioritizes user comfort, providing a customized fit and reducing fatigue during prolonged use for a smooth and enjoyable mobility experience.
"You'll see that the CR1 is not just a carbon copy of a metal chair – it is much more," emphasizes Thomas Halka, MOT, OTR, ATP, and Regional Clinical Education Manager at Permobil. "Every TiLite chair is also custom fabricated, and this one is no exception. The center of gravity adjustment of 1" forward or back also allows for fine-tuning of propulsion and performance so it can be the perfect match between the individual and their wheelchair."
It is now widely available for demonstrations in the U.S. and Canada, and can be purchased as of October 2. It will be previewed at the Oceania Seating Symposium in Melbourne, Australia, 21-23 November. At present there are no plans to launch this in Europe.
Learn more about it here:
TiLite CR1 image library is available via Dropbox here.