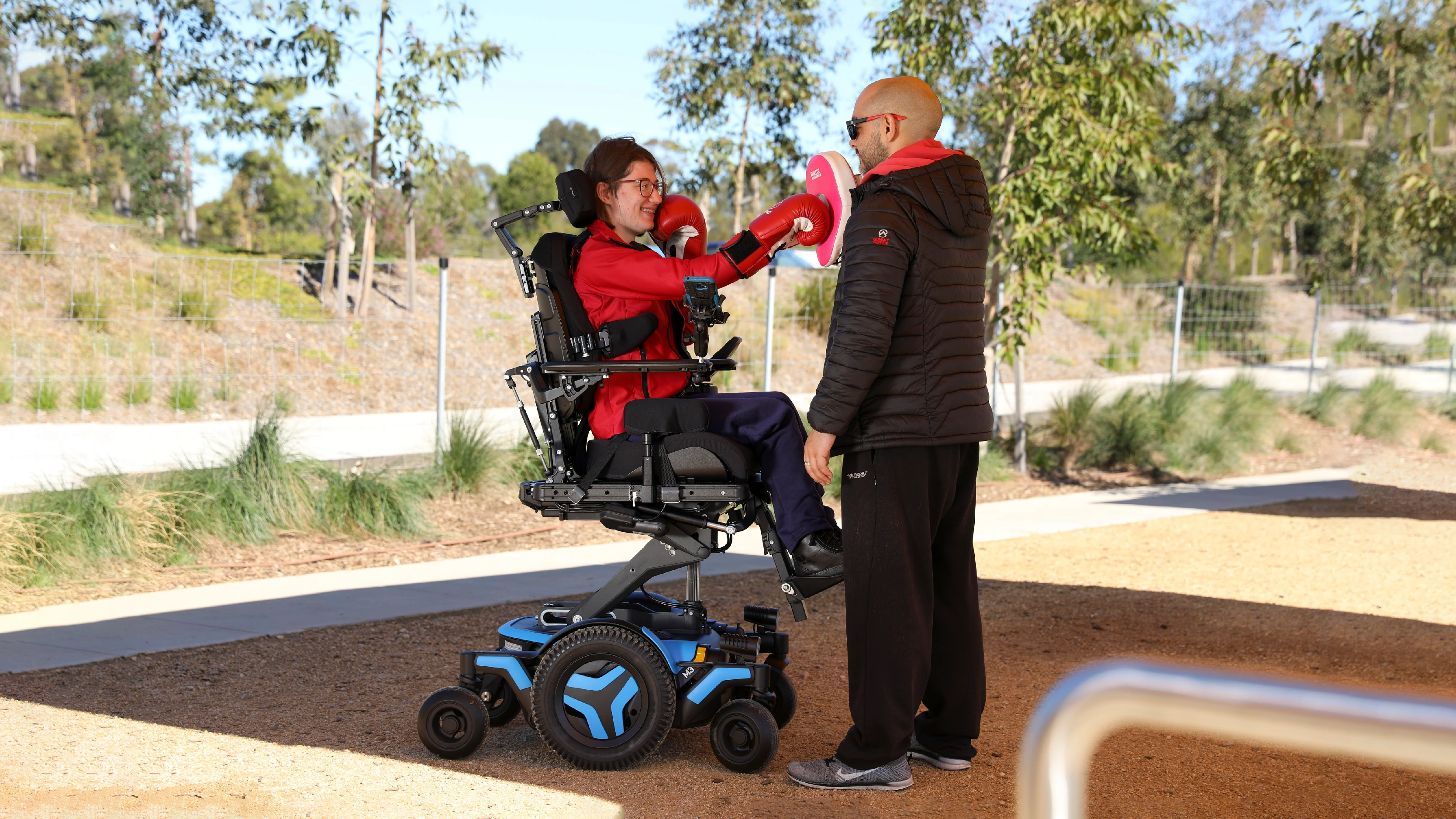 Corpus® Seating System
Evolutionary Becomes Revolutionary
The Corpus seating system features an ergonomic design that follows the contours of the body. Seat width and depth adjustments are indexed and clearly marked for a custom fit and future adaptability. The height adjustable Corpus Ergo backrest features a strong formed aluminum shell tapered to provide support and maximize upper body function. The sliding backrest assembly can also accommodate virtually any after-market backrest.
Industry leading Corpus power seat functions perform like no other with biomechanically optimized pivot points, seamless shear reduction and enhanced legrest articulation to maximize positioning throughout full range of movement.
Independent Repositioning Mode & Memory Seating

Power positioning is further enhanced with programmable memory seat positions and the exclusive Independent Repositioning Mode (IRM). IRM enables automatic sequencing of tilt, leg elevation and recline promoting maximum benefit of pressure relief protocols without loss of positioning.

Enhanced Power Recline

Corpus integrated power recline provides up to 180 degrees full range, smooth, safe power recline for users up to 300lbs. Featuring over 5.25" of seamless mechanical sheer reduction and a 2x stronger recline actuator with quieter operation and locking nut protection for increased safety.