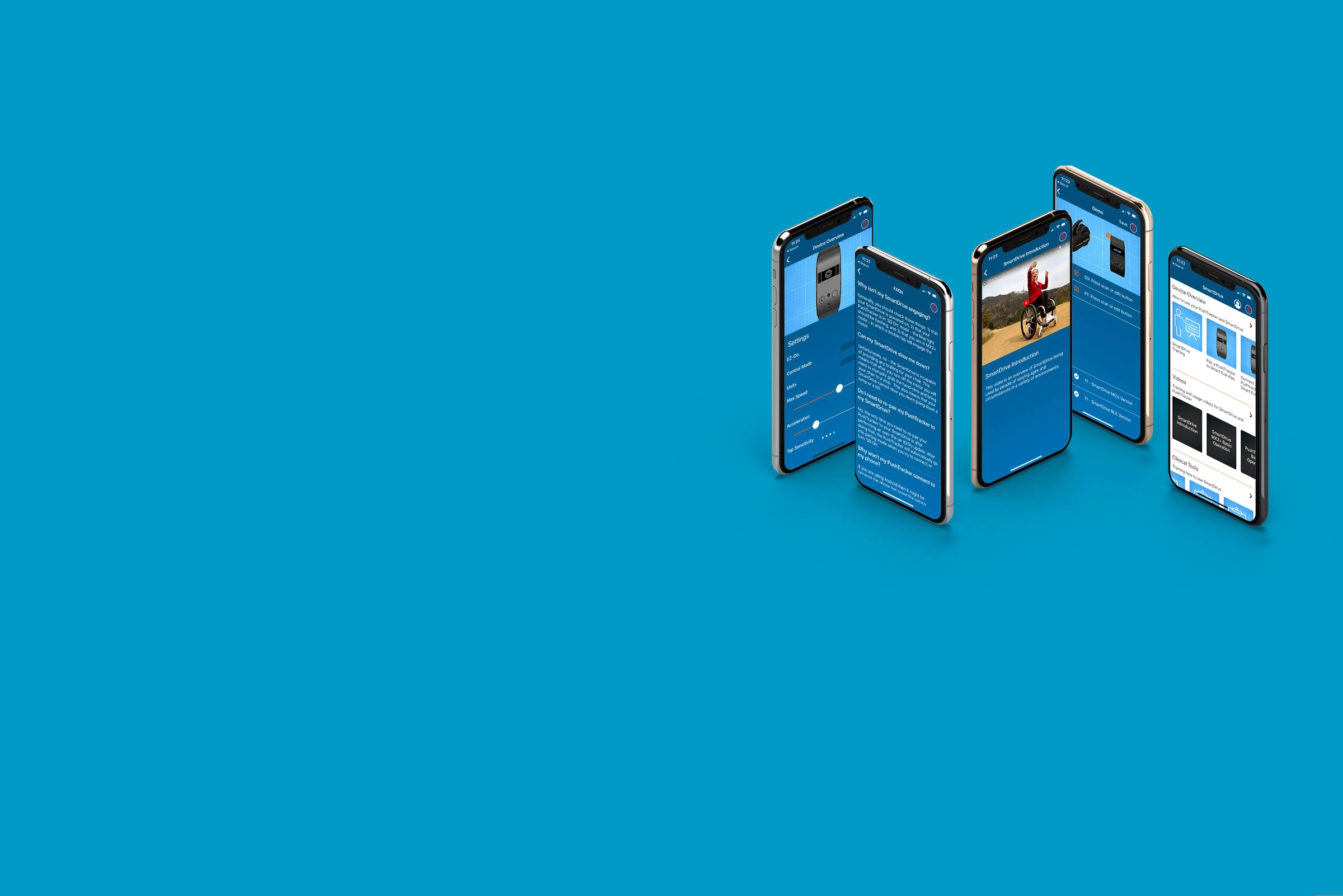 SmartDrive
SmartDrive Smart Evaluation App
/

SmartDrive Smart Evaluation App
Smart Evaluation App
A mobile based app for clinicians, ATPs and SmartDrive users developed to improve safety, connectivity, training, and evaluations efforts for SmartDrive devices anywhere
Smart Evaluation App
A mobile based app for clinicians, ATPs and SmartDrive users developed to improve safety, connectivity, training, and evaluations efforts for SmartDrive devices anywhere
Powerful Features
SmartDrive Training

From powering the SmartDrive to tap gestures, the Smart Evaluation app has training to help get your started with the SmartDrive.

Connectivity

Instructions and visuals to seamlessly pair and connect your PushTracker Watch to the SmartDrive and the Smart Evaluation App.

Evaluations & Trials

Featuring SmartDrive training, trial, and the ability to view past evaluations.