A sustainable society needs to be an inclusive society
A sustainable society needs to be an inclusive society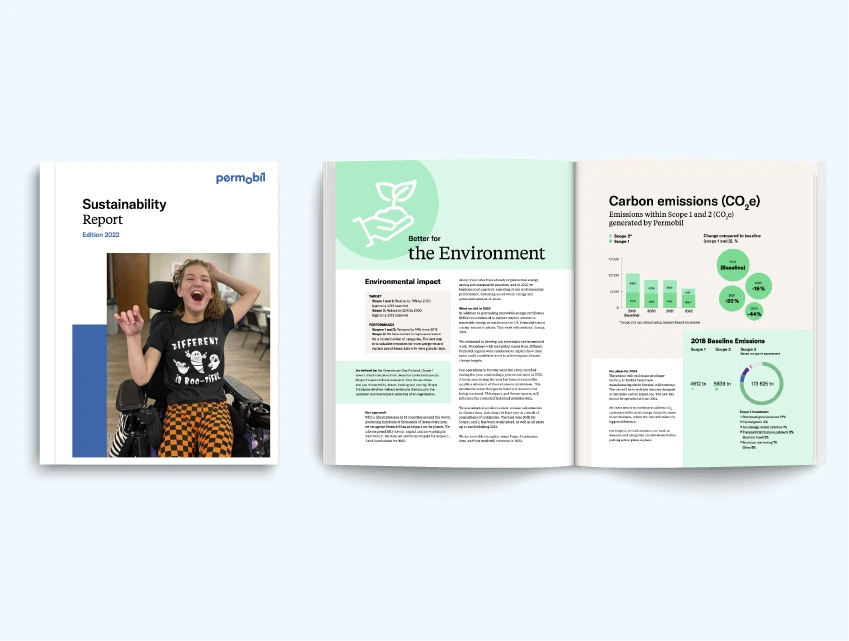 New Permobil Sustainability Report underlines that  Permobil's key contribution to sustainability is raising the societal inclusion question.
The company also continues to decrease it's CO2 emissions against a backdrop of company growth.
"At Permobil, we want to enable the people who use our products to live their lives to the fullest and increase their inclusion in society. Lifting this issue up and bringing it into focus is something that Permobil is uniquely positioned to do, and is one part of the social dimension of our Sustainability agenda," said Camilla Andersson, Director of Sustainability.
To drive change and increase inclusiveness and diversity, Permobil ran a campaign to challenge attitudes and inspire others to see possibilities in every individual. The campaign was done together with fashion designer Louise Linderoth with the message "My capability is not based on your assumption".
Permobil has been exploring the best way to measure people's quality of life. Generally quality of life outcome measures are unfortunately from an able-bodied perspective. Since 2021, Permobil has worked on the mobility-related Quality of Life 7D (MobQoL-7D) but cultural factors between countries, among other things, limits our ability use QoLs, or QALYs, to track progress.  Permobil is working with the University of Bangor, Wales, to translate the survey into seven languages beyond English to enable effective use in many more other countries.
Significant progress was made towards many of Permobil's sustainability targets for 2030. Notably, CO2 emissions fell 30 per cent compared to 2021 (Scope 1 & 2) and 44 per cent compared to the KPI baseline. Permobil's target is 70% by 2030. Work also started on capturing  Scope 3 emissions data.
Our health and safety record continued to improve with a drop of 14 lost-time-accidents to only four across the entire company. We will continue with a high safety focus, striving to reduce the number of accidents to our target of zero.
We have placed the people who use our products at the center of this report. All the images used in this report are those individual's own photos they (or their loved ones) have posted on social media. This is their own portrayal of their lives.  
"A culture of sustainability is starting to embed itself into Permobil. At all levels in the company and in every market, we are seeing colleagues come up with ideas of what they can do to operate more sustainably, everything from supporting local community support programs in the US to composting in Australia to reducing water use in production of our cushions," added Camilla.
About the report
Permobil's second annual sustainability report details the performance against the seven focus areas defined by a 2019 materiality assessment. The report includes case studies on the My Capability campaign and reforms to our packaging and shipping solutions as well as portraits of two inspiring individuals who also use Permobil products.  
Read the full report here: Permobil Sustainability report edition 2022